2 tags
Took awhile to figure out some good hits/favorites...
Your all faggots
I write this from the bottom of my heart, Your all fucking faggots. 
Walking the Road less traveled
This hasnt been a very good day for me. School went fine, but then, as i got home my father, who usually likes to start shit when i get home, pushed my buttons for the last time. So i left. Hell bent on never returning, but being forced back by my mother. Shit i really dont want to live here anymore with that idiot. When i got home i expected my father to be gone, or at least say he was sorry. But...
The Walking Dead
The past day and a half was pretty strange… Since my last post about "Driving to Deer Park" and "Wanting to drive more" I drove to deer park that night, and drove alot since then o.O strange huh. School wasnt too fun today, sorry to say but i cant wait tell wensday, I might want to go see a great movie this weekend and I really really want to hang with someone and...
Driving
Today as I awoke I realized it was daylight savings time. I apparently woke up at 9:55 instead of 10:55 so I fell back asleep TRYING to get more sleep… But I couldnt fall back asleep so I awoke fully and went outside if my room to find my mom needing a ride to albertsons. So I drove her after I had lunch and a Drink. My driving improves everyday I drive. Soon I want to drive to deer...
Why now?
Well, I was playing N+ today, and i needed a bit of a moral booster/awesome music time so i put on some metal… And i found out how much i miss metal :\ so im going to start listening to playlist's that include my hadkfaksdhfasdkfasjdflasdfjhasldfasd playlist and my 000000000000000000000000000000000000 playlist. I know awesome names right? And those are actually the names of the...
Another thing
Well I am actually going to try and cheer up with some demitri martin and batman. I might play some fall out new Vegas, or red dead redemption. Iv been neglecting my responsibilities of gamerscore and I need to start thinking of how I'm going to get to 100,000 GS. probably when I get a job I will get my gamely up again. So then I could help my friend James Lightfoot. Lol cause he has a...
Routine
As I woke up this morning I felt that my depression was gone, but as I actually "got up" I found out that my depression never really left. And as usual I wake up on the weekend it's from 10 to 1 o'clock. So once I actually got up I went up to the 2nd Floor and saw that my mother was not home, and usually when my mothers gone my father is usually making me do all of his...
Going through changes
I have realized lately that i have basicly changed my entire tumblr from a "Video gameing resource" to a emo wall O.o wtf happened you say? Well lets see… Relationships happened. Life leassons need to be taught on the spot and be able to be valuable to others before they face the problems. Like saying "Being used", being used is common umongst kids these days, like...
WELL this is basicly, how i feel all the time, but...
"Don't hate me cause I'm happy, don't hate me cause I'm..."
– Bowling for Soup
Strange thing happened at the subway
As you can probably tell This is not about a subway But it is about a strange thing. Iv found out that I am a tool, and im sure as hell depressed about it. But o well, lifes a bitch. So is Karma, but luckely i do good deeds so, KARMA IS NOTA BITCH to me. Anywho, my world is completely shifted, my ideals on things have changed. AND iv been depressed more, should i go back to the way i was before?...
:)
Hey babyy
"Do you want this chocolate cake?" "I WANT THAT CAKE"
– The Family Man
E3 (EA & Ubisoft press conference)
Alright i just finished watching The 2 probably most anticipated press conferences of E3. The first conference was EA starting out with Need For Speed: Hot Pursuit, which brings back more of the 1st need for speed. It also has a new feature called Need For Speed: Auto Log, which lets you track your friends and see who has beet your ranking, and who is on your most wanted list. Next game on the EA...
Kotor trailer from E3 →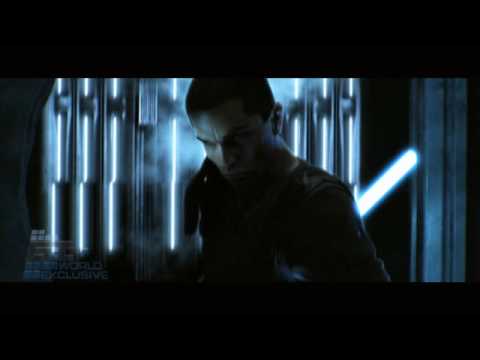 "If i would die tomorrow i would make sure you died today."
– My own self inspired stuff.
Sundays MADNESS
I had a great day today… But i still dont know how to make this a real "BLOG" or i already have and im just really retarded on starting networking sites… But yeah i had a great day at my Cousins birthday (His little sister was there too… She is a weird kid) we played some bagmitten… My cousin got a iPod touch! Now he can be on facebook more!! XD but nothing...
Follow that tricycle
Early day today was actually pretty fun but then mid-day came and it kinda sucked… Ruined my time hanging with Garrett… But we kinda had some fun… Idk but this is also my first post on this so thats all i really have to say about today. So yeah idk